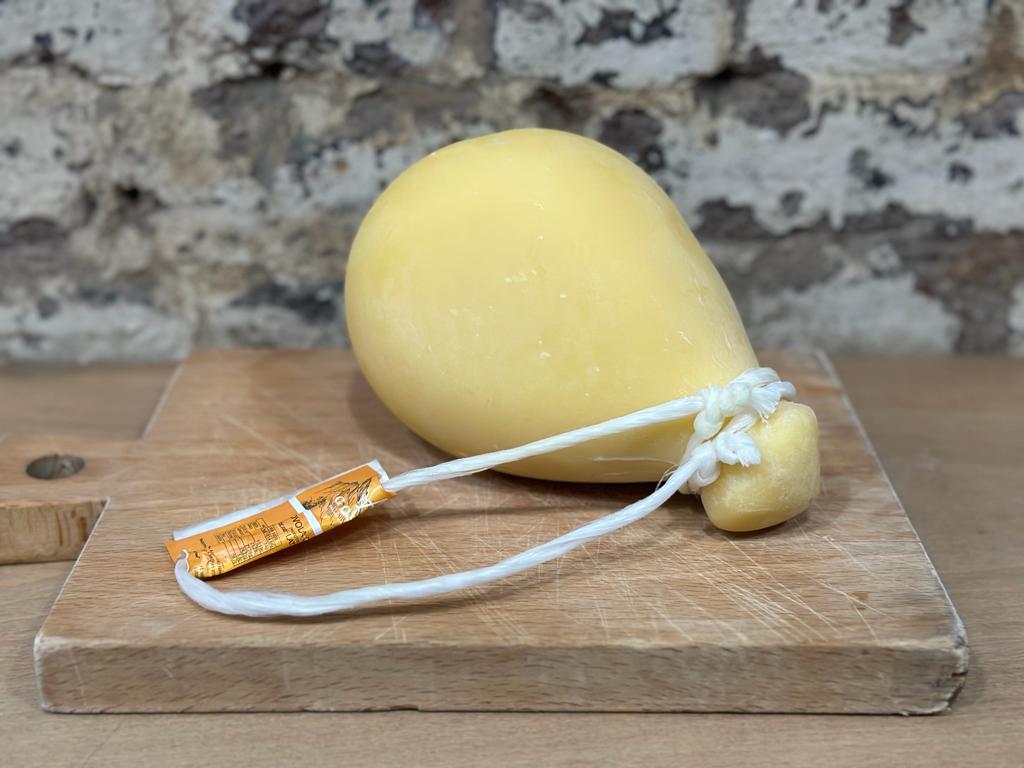 Provola dei Nebrodi (2 sizes)
Luisa and Sebastiano Agostino keep pigs, cow's and sheep high up in the beautiful Nebrodi mountains, Sicily. Their hand worked Provola is a type of caciocavallo or stretched curd cheese, a way of cheese making used across the south of Italy that came about as it needs skill but no equipment to make. 
In recent years Provola dei Nebrodi has become a slow food presidium to encourage more producers to keep the hardy mountain cows whose small but delicious milk yield is so crucial to the quality of the cheese.
The one we have is aged for 5 months (our favourite!) and has sweet, buttermilk notes. It's perfect for grilling or serving on a cheese board. It takes a lot of beating in a sandwich too. 
NET WEIGHT: Small approx 240g, Large approx 480g
INGREDIENTS
Unpasteurised cow's milk, traditional rennet, salt