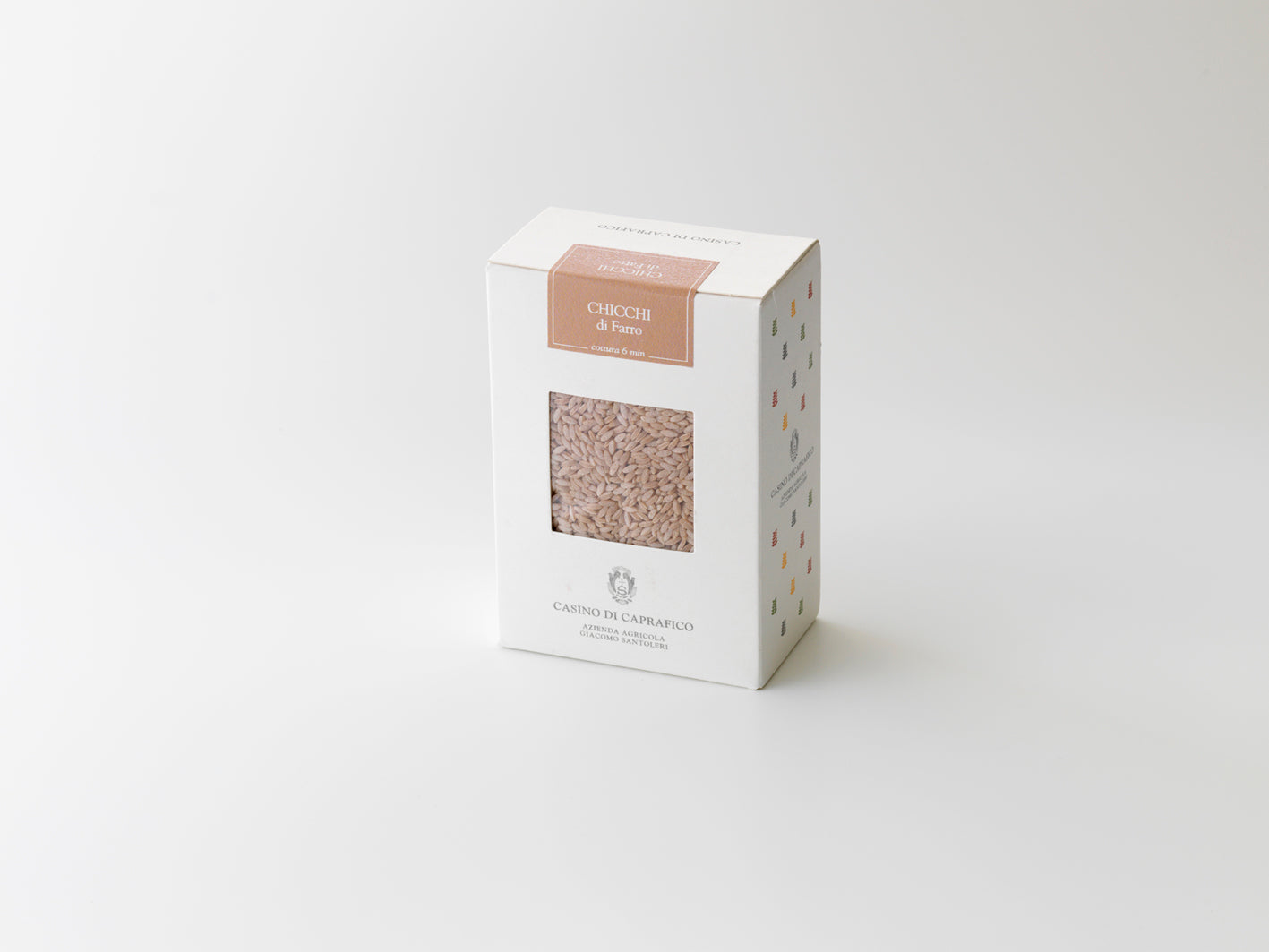 100% Farro Caprafico Chicchi Pasta 'Grains' (500g)
Giacomo Santoleri grows farro (emmer wheat) and barley on the Caprafico plain in Abruzzo. Farro is an ancient grain that comes from a tall, hardy plant grown without the need for chemical fertilisers and herbicides. Emmer wheat is in the same family as spelt but the grains are smaller and nuttier. It is more similar to the rare einkorn wheat. After harvesting the grains are stone ground and made into pasta. Farro gives a high-protein, nutty pasta that is rich in anti-oxidants, iron, magnesium and zinc and easy to digest. 
Chicchi are similar in shape to a small orzo and can be used in soups or salads. We love them in a simple broth or stracciatella soup with egg.