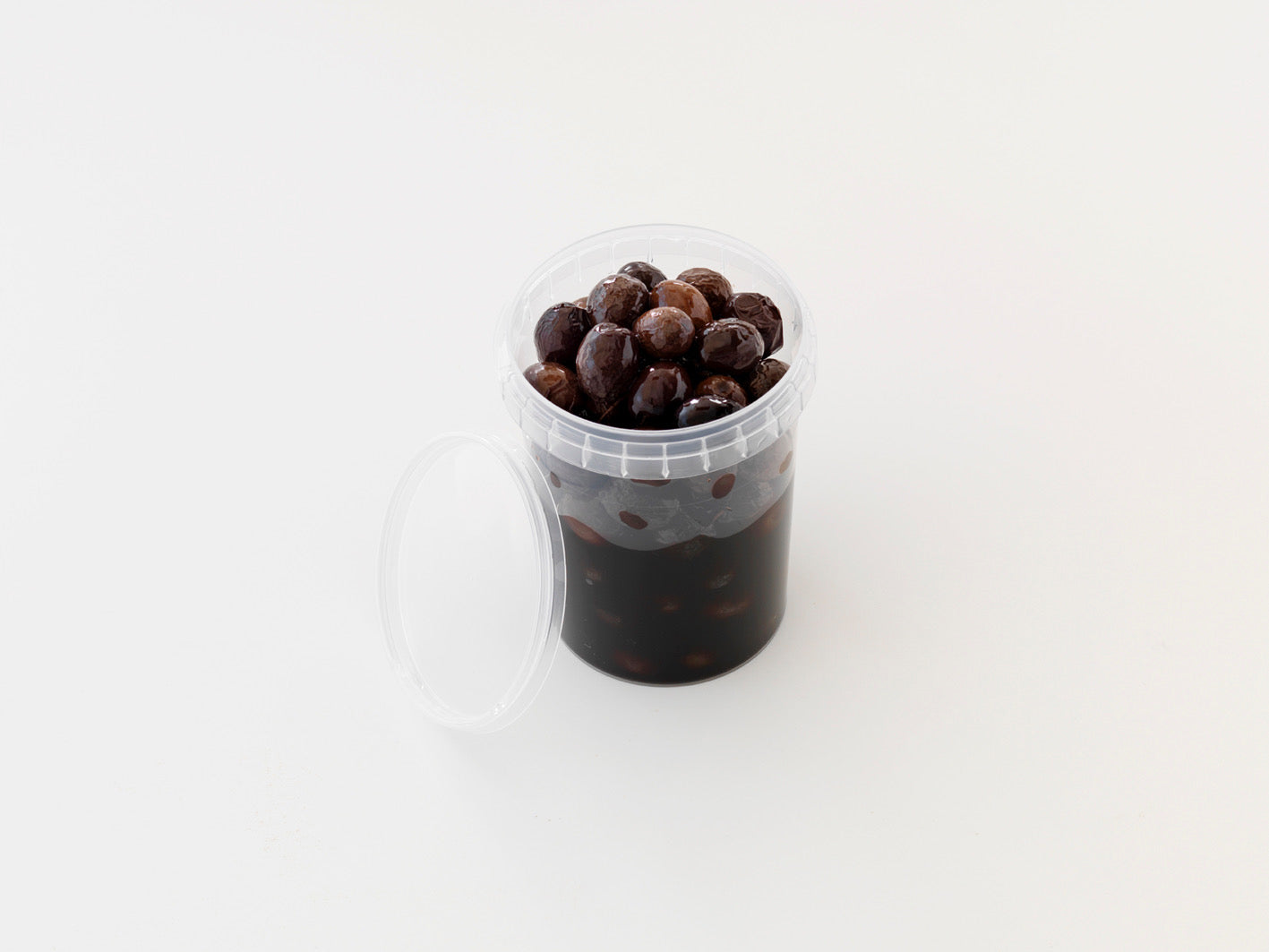 Nyons Olives - Unpasteurised Brine-Cured (320g Minimum)
Maxime Correard grows Tanche olives, or, as the AOC calls them, the 'olive noire de Nyons'. It is a hardy varietal and not just stands up to but needs the first frosts. By December the oil harvest will be done but Maxime's table olives remain on the tree until they become flushed with anthocyanins which develop in response to cold weather and which contribute flavour to the fruit. With the first frosts the olives begin to dehydrate and develop their characteristic wrinkles which signal the best fruit.
Grown in Provence. These olives should be stored in the fridge where they will last a month. It is common for the lids of the tubs to 'blow'; this doesn't mean that they have gone off! but is just a sign that these raw, unpasteurised olives are alive and will slowly carry on slowly fermenting and producing gas unless they are kept very cold.