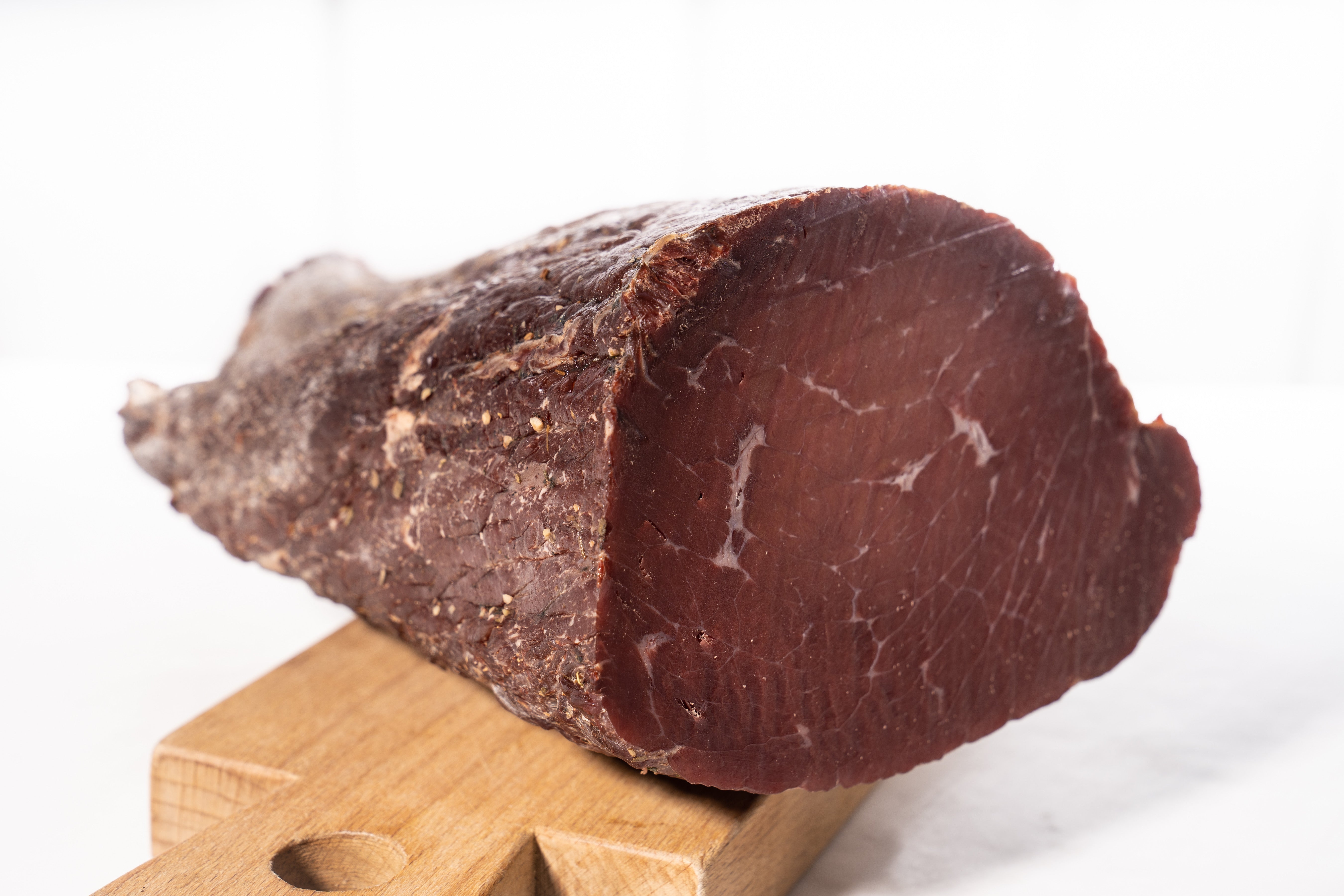 Bresaola Cured Beef (Whole 1.8kg)
In 2021 Mario Cardinale, who had been making us bresaola for years, finally retired and we are now working with Simone and Alberto Testini who live a bit further down the Valtellina. Like Mario, they buy grass fed, Limousin beef for its quality and eschew the frozen South American imports that most bresaola production uses. We get 2 different types; soft, silky Punta d'Anca but online we offer their deliciously punchy  Bresaola di Montagna, an excellent cut from the Sotto Fesa or sirloin that is cured with mountain herbs and aged for 3 months.  
Lean and tender, it is best served with a bit of lemon juice and olive oil. Parmesan shavings and a few leaves of rocket never go amiss either.
INGREDIENTS
Beef, salt, sugar, spices, natural seasonings, preservatives E250 & E251